¿Qué es Wideo?
Wideo es una plataforma de creación de videos de marketing animados basada en la web para PyME, profesionales de marketing y agencias digitales. Produce videos de forma rápida y sencilla con plantillas. Agrega tus propias imágenes y audio, o crea un video personalizado desde cero y luego añade animación con solo unos clics. El video es la mejor manera de enganchar a tu público deseado, aumentar la gestión de redes sociales e incrementar la tasa de clics (CTR). ¡Conserva los costos bajos mientras mantienes un control creativo total al diseñar videos de marketing animados profesionales con Wideo!
¿Quién usa Wideo?
Profesionales de marketing, agencias digitales, startups, PyME, software como un servicio (SaaS).
¿Dónde se puede implementar Wideo?
Cloud, SaaS, Web
Sobre el proveedor
WIDEO
Ubicado en CAPITOLA, EE. UU.
Fundada en 2012
Asistencia telefónica
Chat
Países disponibles
Australia, Canadá, Estados Unidos, México
Idiomas
coreano, español, inglés, portugués
Sobre el proveedor
WIDEO
Ubicado en CAPITOLA, EE. UU.
Fundada en 2012
Asistencia telefónica
Chat
Países disponibles
Australia, Canadá, Estados Unidos, México
Idiomas
coreano, español, inglés, portugués
Imágenes y vídeos de Wideo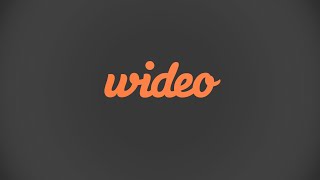 Comparar el precio de Wideo con productos similares
Funciones de Wideo
Animación
Animación y transiciones
Arrastrar y soltar
Asistencia por vídeo
Biblioteca de contenidos
Compartir en redes sociales
Contenido en vídeo
Creación de marca personalizable
Edición de texto
Edición de vídeo
Gestión de archivos de audio
Gestión de contenidos
Gestión de modelos
Importación de archivos multimedia
Mediateca
Modelos personalizables
Plantillas prediseñadas
Superposición de texto
Marcos
Production and Content Director en Venezuela
Usuario de Linkedin verificado
, 11-50 empleados
Ha utilizado el software durante: Más de un año
An easy and fun way to create amazing animated videos without much effort or time
Puntos a favor:
We have to create a lot of content, and animated content is always better received. Wideo allows us to create modern and very dynamic videos thanks to the fact that they have a library with a great variety of elements and animations to choose from. From templates of places and situations, to be able to define the movements of each of the characters. It's great and relatively easy to use. Once you know the dynamics of work and where to find everything you can produce great videos quickly.
Contras:
As a web app, you'll need to be connected in order to use it. Besides that, we would like them to update (and expand) their library, since many competitors do so regularly, theirs might become poor in comparison.
Respuesta de WIDEO
hace 4 años
Mark thank you very much for your feedback. We are currently working very hard on an editor update to a new technology: HTML5. Once finalized that, we will put the product team to work in new features and updates of the library. Monthly we try to add new video templates to renew the library but we will also begin to incorporate new features and more libraries within the editor. Again, thank you very much for your feedback.
Zoran
Multimedia Freelancer en EE. UU.
Ha utilizado el software durante: No especificado
Simple, template-based online app for creating video business presentations and more.
Comentarios: For freelancers, small, medium and even some large businesses, Wideo.co is a reasonable return on investment. It creates simple or more sophisticated animated videos that will catch the attention of the business audience. It seems particularly fitting for Internet marketers and alike. A large support section and plenty of the video tutorials are available. It uses a not-secure, soon obsolete flash player for editing a video. There are many other similar online and offline applications. The limitations exist within the less expensive subscription tiers. Study the comparison columns before a purchase. Spend some time with the app, visit their YouTube channel and decide if your business benefited from this particular platform. It is a good solution for what it is within its limitations.
Puntos a favor:
Moderately easy template-based creation of a business presentation video and more. Able to control individual frames for detailed animation. The auto-save feature automatically saves the work every three minutes. Clear and responsive interface. Special discount for educators and students. Rather expensive plans, but with a discount on annual billing. Occasional promotions and specials. The 7-day trial does not require a credit card. Control the privacy of the videos. Imports MP3 files. Videos can be reusable over and over. Cloud/web-based so it can be used on a variety of platforms. Chrome extension available. Compatible with Google Drive. Variety of tutorial videos and how to articles. Available in English, Spanish, Portuguese and Korean languages. The social media uploads, including the YouTube. High-definition video formats downloads.
Contras:
Flash must be enabled to run the web application. Less expensive subscription tiers present substantial limitation. The one-minute limitation does not justify the basic package price. The seven-day only trial. A video download not-allowed during the seven-day trial. A user video upload/import not-possible at all. During the editing process, impossible to apply different sounds to various scenes. No audio effects per animation nor a video. Sounds fade out if shorter than a video. No free subscription plan available. Only Roman and Korean alphabets supported but, it uploads the text-based images. The interactive video option only applies to its native player.
Respuesta de WIDEO
hace 4 años
Zoran, thank you very much for your review! We are glad you've found Wideo easy to use. We are working on a new html5 based version to stop having to manually activate Flash plug in. We hope to have it ready as soon as possible. Have a nice day.
Mauricio
Marketing Manager en Noruega
Ha utilizado el software durante: 1-5 meses
TERRIBLE experience
Puntos a favor:
If you are a student and get the discount maybe. But at the end of the day, I'm biased. I can't see any good.
Contras:
I started with the free trial. During this time, they give you full access to all the elements. I decided to download the video and I had the plan to make more, so I went for a basic membership. To my surprise, I didn't have access to any of the elements I used before. So I decided to talk with one of their "happiness customer agents". I explained that I didn't have access to the elements I needed and I requested a refund. After 10 painful exchange of emails, they told me that it was "clearly advertised" what's included. But of course, during the trial, they let you use everything, but once you pay, they limit you.
Respuesta de WIDEO
hace 4 años
Mauricio, I'm very sorry for your bad experience with the tool. During the trial period, users can access all features except downloads or uploads to YouTube. Once the trial period ends (as with your case), users access the features based on the plan they choose and if they do not choose any plan they do not have the possibility to continue editing the videos until they upgrade to one of our plans I understand your disappointment when you realized that the plan you chose had less features than the trial (although it included downloads and upload to Youtube), I will pass this to the communication team and product team so that it is better clarified how the process is and there are no other people who are with the same problem than you. Again, thanks for your feedback and I'm sorry for your bad experience.
Usuario verificado
Preparadora Exámenes de Inglés en España
Usuario de Linkedin verificado
Aprendizaje en línea, Trabajador autónomo
Ha utilizado el software durante: Prueba gratis
Useful only if you create a lot of videos
Comentarios: I find that it will be useful and worth the investment for a business that needs lots of videos and which doesn't need them to be very original.
Puntos a favor:
I like that it is very easy to use, you don't need previous knowledge about video making, as you have many templates to choose from. You can also create your ouwn video from scratch, but I have never done it this way because my creative skills are non existent.
Contras:
What I don't like about Wideo is that you cannot download your creations during the trial period, you can only use this time to learn how to use it and evaluate whether it is worth the money for you. Also, the templates that you can choose from are more than enough, but at the end, they are limited, so possibilities are that you will find the same template used in another video in another website, which is not cool. After all, we all want to have exclusive videos. Of course, you can create your own exclusive videos in Wideo, but you will need to be creative and imaginative, which I'm not.
Respuesta de WIDEO
hace 3 años
Hi there! Thanks for the review. The idea of the free trial period it's exactly that, that users can try our video editor. For downloading the videos you have to change to the premium (and paid) subscription. Regarding the templates, I can assure you that we have never encountered that issue of a video being duplicated. We have so many different templates and we are always creating new ones that it's almost impossible! Thanks again for the review! All the best
Luciano
Graphic Designer en Argentina
Diseño, Trabajador autónomo
Ha utilizado el software durante: Más de dos años
Excellent product, very recommend.
Puntos a favor:
- It is very easy to make changes and see them reflected quickly. - Easy to use without previous knowledge of animation.
Contras:
It would be nice to be able to add and edit video. I think this would make it a very complete tool :)
Respuesta de WIDEO
hace 5 años
Hi Luciano, thank you for the feedback! We are very glad to make your job easier. We¿ve analyzed including filmed video importing feature in the past. However, we¿ve decided to focus exclusively on animated videos since that¿s were we are experts on. Besides we couldn¿t find a good way to perform that kind of files in our tool yet. Notice you can still import animated GIF files (animated icons, filmed gifs videos, screencast demo videos, etc) and work above them with graphics, fonts, and animations. Thanks again!