¿Qué es data.ai Intelligence?
App Annie is the industry's most trusted mobile data and analytics platform. App Annie's mission is to help customers create winning mobile experiences and achieve excellence. Founded in 2010, the company launched the first mobile market data solution. In 2019, App Annie acquired Libring, an advertising monetization and spend offering. Together, these solutions comprise the industry's most complete mobile performance platform. More than 1100 enterprise clients and over a million registered users
¿Quién usa data.ai Intelligence?
Brands and publishers across all B2C verticals with the most comprehensive mobile market data and analytics to drive their mobile strategy, products, marketing and monetization.
¿Dónde se puede implementar data.ai Intelligence?
Cloud, SaaS, Web, Android (móvil), iPhone (móvil), iPad (móvil)
Sobre el proveedor
data.ai
Fundada en 2010
Asistencia telefónica
Chat
Países disponibles
China, Estados Unidos, Japón, Reino Unido
Sobre el proveedor
data.ai
Fundada en 2010
Asistencia telefónica
Chat
Países disponibles
China, Estados Unidos, Japón, Reino Unido
Imágenes y vídeos de data.ai Intelligence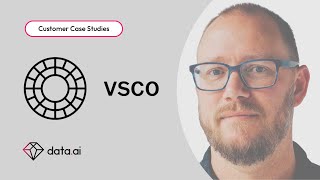 Comparar el precio de data.ai Intelligence con productos similares
Funciones de data.ai Intelligence
Análisis de páginas web
Cartografía del viaje de cliente
Creación de informes ASO
Gestión de canales
Gestión de datos del producto
Gestión de opiniones
Herramientas de investigación de palabras clave
Multi-Channel Attribution
Métricas de rendimiento
Panel de comunicaciones
Pruebas A/B
ROI Tracking
Segmentación de clientes
Seguimiento de campañas
Seguimiento de la participación
Seguimiento de posiciones de palabras clave
Seguimiento/Análisis de uso
Supervisión de competidores
Supervisión de redes sociales
Varias campañas
Alternativas a data.ai Intelligence
Opinones de data.ai Intelligence
Andrey
Marketing Business Development Manager en Bulgaria
Usuario de Linkedin verificado
Marketing y publicidad, 2-10 empleados
Ha utilizado el software durante: 1-5 meses
Great tool for mobile analytics and app store optimization
Comentarios: Firstly, it helps me to create a more effective marketing plan with more statistics which can be analyzed. Second, development issues are being solved earlier.
Puntos a favor:
App Annie is a very good choice when you have to do some analysis and predict your performance after some further development. You can start with a free account which looks reliable and user-friendly. I like that the App Annie has easy instructions and guided walkthroughs which saved many hours trying to figure out how it works.
Contras:
After the free period, it would be great if there is a bigger choice of pricing options, not just one Premium option.
Nick
Founder & Head of Marketing en Canadá
Usuario de Linkedin verificado
Juegos de ordenador, 2-10 empleados
Ha utilizado el software durante: Más de dos años
Fuente: GetApp
Superb - but pricey
Comentarios: App Annie is great. It's a superb tool to look deeper at your own performance metrics; but equally superb for competitive analysis; but it comes with a price as each country and platform increases the investment level. The only other negative, which is the same with all tools, is that sometimes the data differs from ad analytic sources
Puntos a favor:
Deep Data across all Apps Good customer service and help offered
Contras:
Can be expensive if you want really deep data. Data not always aligned with other sources Free version can be quite limiting on date range and countries The App store optimization tools are useful; but would be great for a deeper comparison with competitors. Would be great to have a deeper look a competitors advertising creative and placement.
Sam
Head of Digital Marketing en EE. UU.
Usuario de Linkedin verificado
Ocio, viajes y turismo, 11-50 empleados
Ha utilizado el software durante: Prueba gratis
Alternativas consideradas:
Very limited free features; be nice if there was a free trial of paid features
Comentarios: We currently use App Annie as a free tool for our organization to track keyword rankings, DAUs & MAUs, and the breakdown of users and app store conversion rates so we can compare to similar tools such as AppFollow and the respective App Stores. Our internal marketing department uses App Annie to compare app data sources and understand reliable metrics. App Annie solves problems with app store data discrepancies - specifically download volumes and conversion rates across countries.
Puntos a favor:
Most ASO keyword tools only offer 20-30 free keywords. App Annie provides 100 free keywords if you are on the free plan. This is extremely helpful to be able to track important keywords for iOS and Android, along with looking into other countries. Servicing clients from multiple parts of the world, it's important to know how our app is performing outside the US App Store. With App Annie, we are able to see where our app ranks in each country's respective store and if our app is trending upward or downward. App Annie connects to 3rd party paid media and ad revenue platforms extremely well. The data across our Facebook Ads and Apple Search Ads matches exactly with App Annie pulls in. This is extremely important as this helps us determine CPI and cost-per-lead from those sources with App Annie.
Contras:
After nearly considering a paid plan with App Annie, I decided not to purchase because of the broken trust that stemmed from their sales team. I often got cold-calls from their reps - even when I never contacted them for a sales member to call me. I was bombarded for about 2 weeks straight with phone calls and hard-core sales emails with just asking to talk, no questions or personalization. This cold, unwanted and unwelcome outreach solidified my decision not to purchase. App Annie is extremely limited if you are on the free plan. While you can garner some golden nuggets from the free plan, it's extremely difficult to make needle moving decisions based on the free data. It would be great if App Annie would disclose pricing on their website, plus have a non-free/enterprise plan were you could pick and choose features they offer.
Entretenimiento, 501-1.000 empleados
Ha utilizado el software durante: Más de un año
Good tool for apps performance monitoring
Comentarios: It's helpful software to see and compare how our apps performed with competitors. They also have a routine research papers and/or webinar that user can utilize.
Puntos a favor:
I mostly use the comparison and competitive insights features in Appannie for our monthly reports. I can easily compare our apps with other competitors, this is to see how are are doing and what can be improved.
Contras:
I use their alert management for app rating spikes, however after I double check in the app store, I think their rating information mentioned in the email is not the correct rating.
Omer
SEO Content Writer en Pakistán
Usuario de Linkedin verificado
Impresión, 51-200 empleados
Ha utilizado el software durante: 6-12 meses
Detailed and Accurate Analytics for Android and IOS Apps
Comentarios: A great tool to search for trending and rising keywords. But not so flexible and easy to use.
Puntos a favor:
It is the best analytics and stats display online software so far. I used many software's but found app Annie to be the best among them all. It shows very accurate and updated results daily. Rising keywords are the best option to use in the description for android apps. It suggests an organized data according to rankings and highlights any new keywords which gain popularity. You can also integrate your app in the App Annie website to see the results which are frequently updated.
Contras:
So many features are disabled in the free version. The software offers many useful features but they are complex to learn and understand. App Annie does not have any internal demo or guide to teach people in detail how to use those features. Some examples compare feed, insights generator, alert feed etc. Guidance and assistance are granted only if you upgrade to the upper version. Moreover, I personally do believe that software is expensive.