¿Qué es ZipBooks?
ZipBooks es un moderno software de contabilidad, facturación y seguimiento del tiempo para pequeñas empresas y contratistas.
ZipBooks hace que la administración de tu negocio sea más simple. Recibe pagos con tarjeta de crédito o PayPal fácilmente. La creación de informes potentes y fáciles de usar, las mejores prácticas del sector y las recomendaciones inteligentes de ZipBooks te ayudan a tomar decisiones aún más inteligentes.
¿Quién usa ZipBooks?
ZipBooks es un software gratuito de contabilidad para contratistas y pequeñas empresas. Hace un trabajo especialmente bueno como una alternativa gratuita a FreshBooks.
¿Dónde se puede implementar ZipBooks?
Cloud, SaaS, Web, iPhone (móvil), iPad (móvil)
Sobre el proveedor
ZipBooks
Fundada en 2015
Chat
Países disponibles
Canadá, Estados Unidos, Reino Unido
Sobre el proveedor
ZipBooks
Fundada en 2015
Chat
Países disponibles
Canadá, Estados Unidos, Reino Unido
Imágenes y vídeos de ZipBooks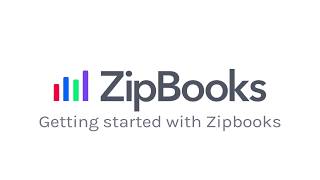 Comparar el precio de ZipBooks con productos similares
Funciones de ZipBooks
Balance contable y cuadro de resultados
Base de datos de contactos
Base de datos de empleados
Carga de recibos móviles
Conciliación bancaria
Contabilidad
Contabilidad de acreedores
Contabilidad de deudores
Contabilidad de fondos
Contabilidad de los proyectos
Control de procesos de aprobación
Creación de informes financieros
Creación de informes y estadísticas
Creación de informes/análisis
Creación de marca personalizable
Declaración de ganancias/pérdidas
Facturación
Facturación en línea
Facturas personalizables
Gestión de documentos
Gestión de flujos de trabajo
Gestión de impuestos
Gestión de inventarios
Gestión de nóminas
Gestión de recibos
Gestión de tesorería
Gestión de órdenes de compra
Herramientas de seguimiento del tiempo online
Historial de facturas
Historial de transacciones
Horas facturables y no facturables
Libro general
Libro mayor de cuentas por cobrar
Pagos en línea
Pagos móviles
Pagos parciales
Panel de actividades
Presupuestos y estimaciones
Presupuestos/previsiones
Procesamiento de cheques
Procesamiento de pagos
Procesamiento de pagos ACH
Registro automático de tiempos
Seguimiento de gastos
Seguimiento horas/gastos
Varias divisas
Michael
Owner
Usuario de Linkedin verificado
Música, 2-10 empleados
Ha utilizado el software durante: Más de dos años
An Amazing FREE or Very Low Cost Accouting Platform
Los subtítulos en español están disponibles en el reproductor de vídeo
Caitlin
Digital Marketing Specialist en Nueva Zelanda
Usuario de Linkedin verificado
Ha utilizado el software durante: Más de un año
I'm a ZipBooks Fangirl! I've tried several accounting options & they provide the best value!
Comentarios: I've been able to spend less time on my accounting. I don't have to create reports, ZipBooks does it all based on my chart of accounts and other information. The customer service is super fantastic and supportive. The help files are well written, concise and easy to understand. The cost is low and the tiered pricing system is really fair. I can connect multiple accounts and add staff to my account. I can use time tracking, set up automatic invoices, pre-set items and tasks, add documents, just to name a few! My personal account is turned into a profile which is hosted on their system. My clients can leave reviews and potential clients can find and contact me.
Puntos a favor:
Beside the cost (I'm on the pro version and it's still cheaper than the basic version of Xero and others), it automatically creates all the reports I need and shows them in a way that means I don't need an accounting degree! So my general ledger, my profit and loss statements - it's all there for me! Everything is so simple to use that I spent the first couple of weeks overthinking the whole thing - because it can't be that simple right?! The layout is so easy to navigate, the chart of accounts is simple to understand, and when I need a hand (I've managed to mess things up in my ignorance of double entry accounting) the customer support team are right there and get my problem sorted so quickly!
Contras:
My biggest con is that it's really USA-centric. I'm not in the States so I can't connect my bank account to the system so I have to manually import my statements. For me, it's well worth the effort because the system saves me time and stress in so many other ways. Also I'm a sole trader so I don't have many accounts to sort out. I can imagine it would be different for someone with a bigger company or more regular turnover.
Usuario verificado
Director Sales & Marketing en Alemania
Usuario de Linkedin verificado
Aviación y aeroespacial, 2-10 empleados
Ha utilizado el software durante: 1-5 meses
User-friendly software underpinned by prompt, professional support
Comentarios: Our overall experience has been positive. Thus far, we have not encountered any problems.
Puntos a favor:
1.The software is easier to use than it even appears. This makes it simpler for non-finance people who may find themselves required to attend to such matters e.g. Start-ups, local SME's and EME's etc. 2. The support team are atypically, prompt and efficient. In our experience with online support from other service providers, there is more often than not a delay in responding, be it short or long. In some instances, the support staff have not had the expertise to offer guidance or solve elementary problems. The ZipBooks team is impressively swift and knowledgeable.
Contras:
Initially, it appeared that functions such as customer month end statements and a few others could not be generated. After one or two chats with online support and the discovery of the numerous, yet concise, online documents, I realised that such functions are, indeed, included. Not only that, but also that the majority of questions are very likely covered and one can solve one's own queries if one looks for the relevant document. Perhaps it would be useful to users if this was highlighted or flagged and doing so may reduce the enquiries that your online support team have to attend to.
Respuesta de ZipBooks
hace 3 años
Thanks so much--happy to help!
Música, 2-10 empleados
Ha utilizado el software durante: Más de dos años
An Amazing FREE or Very Low Cost Accouting Platform
Comentarios: Overall I think ZipBooks is a wonderful online program! Espeically for beginners to accounting, it's a great place to get started with keeping track of you and your businesses finances. If you're an advanced user and/or a trained bookkeeper, this might not be enough for you, but otherwise I highly recommend it to anyone!
Puntos a favor:
The bang for you buck with ZipBooks is amazing! Their free version has a lot of features and you can really do a lot with it. The lowest tier is even more powerful and still costs less than other accounting platforms. The simple layout and design of the software is also a big plus and it makes it dead easy to use.
Contras:
The only issue I've found with ZipBooks is as follows! The free and lowest tier options are amazing but they do lack some of the in depth features that you're going to find with some platforms designed for experts. The higher tier option have everything you'd need to compete with any of ZipBooks' competitors, but it's a little pricier. It's still definitely reasonable, and overall this isn't much of a complaint.
Susan
Board of Directors en EE. UU.
Gestión de organizaciones sin ánimo de lucro, 2-10 empleados
Ha utilizado el software durante: Más de un año
ZipBooks - Perfect for a Hobby turned Small Business!
Comentarios: The ZipBooks staff have been very responsive and willing to help. The software is free to use, however, there is a $1.25 charge per Paypal transaction when a customer pays via ZipBooks invoice. It provides basic accounting features that would work well for a person who is turning their hobby into a small business or a small contract business. If you are new to accounting, ZipBooks is perfect. If you are accustomed to accounting software, then this free software isn't for you. It doesn't yet have dynamic reporting features, ie no balance sheet or clickable fields to expand a data field on the Income Statement. If your business is small and you are going to keep it that way, ZipBooks is perfect. If your business is thriving and growing, invest in paid software as you'll quickly grow out of ZipBooks. That said, I'm told they have changes in the works so maybe this won't hold true in the near future.
Puntos a favor:
Easy to use for someone with no accounting knowledge. Perfect for an MLM or hobby turned business. I love, love, love that their customer service is responsive.
Contras:
The reporting features are seriously lacking. No balance statement, COG's are lumped together on the Income Statement, no division of income sources and no field on the Income Statement is clickable for a detailed report. Invoice and Expense pages are long with one arrow to the next page on the top and when editing an invoice or expense and saving, you are brought to the "1-50" page instead of the current page you were working on.
Usuario verificado
Owner en EE. UU.
Usuario de Linkedin verificado
Marketing y publicidad, Trabajador autónomo
Ha utilizado el software durante: 1-5 meses
Alternativas consideradas:
The best app a small business owner could use
Comentarios: Highly recommend – beautiful, easy to use, full-featured, and more affordable than any of its nearest competitors.
Puntos a favor:
ZipBooks is the most affordable, feature rich accounting software I've ever used. It allows me to accomplish everything I need, from sending expenses, to tracking time and expenses, to invoicing. I've used other software and it either didn't include time tracking or it was too expensive for my small business. Their web app is also incredibly easy to use and is design very well. It's all organized in a way that makes sense and the charts/reports are beautiful.
Contras:
The biggest issue I have with ZipBooks is their mobile app. I'm running it on my iPhone and it seems like it's just a web-app published in a shell, storing no local information. It's difficult to track time or send invoices that haven't been saved as a draft. Sent invoices also display in reverse order – with the cache clearing every time I open the app. If they built a full-featured, native app I think ZipBooks would be perfect.