¿Qué es Teamgo?
Teamgo ofrece soluciones de gestión de visitantes a miles de clientes en todo el mundo en el gobierno, educación, empresas y organizaciones sin ánimo de lucro. Teamgo es reconocido por marcas como Target, Officeworks, BlueScope Steel, Bunnings, Coca-Cola, McDonald's, Sydney Airport, Bayer, entre otros/as.
Esta solución en la nube es totalmente compatible con GDPR y ofrece las funciones más personalizables en la gestión de visitantes: diseña y construye tu propio quiosco de visitantes con flujos personalizados para invitados, empleados, contratistas, entre otros/as.
¿Quién usa Teamgo?
El sistema de gestión de visitantes de Teamgo es de comercios a empresas y gobierno, con miles de empleados y oficinas en todo el mundo. ¡Mejora la eficacia de tu recepción hoy con Teamgo!
¿Dónde se puede implementar Teamgo?
Cloud, SaaS, Web, Android (móvil), iPhone (móvil), iPad (móvil)
Sobre el proveedor
Teamgo
Fundada en 2013
Asistencia telefónica
Asistencia 24/7
Chat
Sobre el proveedor
Teamgo
Fundada en 2013
Asistencia telefónica
Asistencia 24/7
Chat
Imágenes y vídeos de Teamgo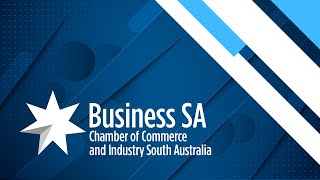 Comparar el precio de Teamgo con productos similares
Funciones de Teamgo
Alertas y notificaciones
Autopréstamo y autodevolución
Gestión de contactos
Gestión de inscripción
Lista de seguimiento
Preinscripción
Provisión de usuarios
Registro único
Seguimiento de visitantes
Alex
IT Desktop Analyst en
Usuario de Linkedin verificado
Telecomunicaciones, 51-200 empleados
Ha utilizado el software durante: Más de un año
Fuente: GetApp
Fantastic Budget Check-In software
Comentarios: We've been using this software for a little over a year now. The application has grown and developed alot in this time and we've had a lot of support with any issues we encountered. Features have grown out of our recommendations, and overall the developers are very responsive.
Puntos a favor:
* Cheap * Easy to setup and easy to use * Lot's of customisation abilities *
Contras:
* Sometimes times out, requires at least a reboot of the application at least once week, which isn't a massive issue, just means it can't be left unattended permanently.
Bienes de consumo, 501-1.000 empleados
Ha utilizado el software durante: Más de un año
Surprisingly powerful, very reliable and great value for money.
Comentarios: From the date of implementation his system has been exceptionally useful for us as a business. It has been very reliable the entire time and has allowed us to be without any personnel in the reception areas at our sub-sites. With a difficult layout at certain admin-limited sites, this system has given us the professional and functional solution with huge savings over a manned reception. The ease of use, badge printing abilities and general professional appearance has received countless positive comments by visitors.
Puntos a favor:
The notification system is very easy to set up and most importantly, it works every time. Employees receive an SMS and an email when their visitor signs in, and this has proved very useful for all employees. The management user interface is very easy to navigate and once you've got it up and running, it's very handy being able to set all iPad terminals to use the same layout, regardless of their location.
Contras:
It would be useful if the notifications sent out to personnel could be customised by the users (myself, for example) so messages can be tailor made for specific sites (or divisions of a company trading under a different name, for example). It also allows a visitor to sign in without selecting an employee which does mean some slight confusion at times, so it would be handy to be able to prevent the system from signing a visitor in until they have entered the employees name they are expecting to meet.
Respuesta de Go Reception
hace 6 años
Hey Ellis! Thanks for the review here, love your suggestions we seem to be thinking alike! Many new features on the way we hope to see you use in future releases this year. Many thanks.
Ha utilizado el software durante: No especificado
Great - but still work in progress / In Development
Comentarios: Good, does what it says. Good emergency evacuation web access and host notification works well. Screen design and use of your own backgrounds nice touch. Good value for $ compared with other 'corporate' systems Areas for further development: - Pre Registration - Needs to be more of a 'pre-induction' than current. We want to pre print badges and have them ready for large parties - rather than (as now) having to 'invite' visitors in a calendar invite
- Labels - If you just have a thermal label printer then this functionality is basic within the app with set fonts and lable size. It needs to be able to import Brother PTouch formats. Also needs to have option of just printing date without the time of arrival - what visitor wants everyone else to know on their badge that they arrived late!?
- QR codes - Need to be able to allocate these to regular visitors to site, rather than only having them for the hosts
- Video - Need some way in the induction page to embed a video as a lot of Companies want to show this as part of a visitors induction
- Sign in Page - the std iPad QWERTY keyboard covers a lot of the input screen, makes use of the keyboard for 'Done' more enticing than the applications 'done'
Respuesta de Go Reception
hace 7 años
Stuart thanks for the feedback this is great input. We innovate through customer interaction, we will consider all your points here! Thanks for the review!
Aly
office manager en Canadá
Software informático, 11-50 empleados
Ha utilizado el software durante: Más de un año
Does the job
Comentarios: good
Puntos a favor:
Easy implementation; no issues running the app
Contras:
Visitor has to type a lot of Information, it takes 1-3 minutes to fill out the forms, no ability to skip some items
Respuesta de Teamgo
hace 10 meses
Thanks for the review! It sounds like your system administrator needs to use our powerful Kiosk Designer to configure forms to make them easier to use. Teamgo's kiosk designer tool lets you customise the entire sign in flow process, break forms across multiple steps and shorten the experience. It certainly should not take that long to complete sign in unless you have complex needs! Try considering using the QR code sign in method instead. Get in touch with us for assistance :)
Rebecca
Receptionist en Australia
Administración educativa, 51-200 empleados
Ha utilizado el software durante: 1-5 meses
So far so good. Quite happy with the program and how easy it is to use.
Comentarios: Less paper - We no longer need to order paper sign in books. More efficient for emergencies and evacuations.
Puntos a favor:
Software seems user friendly and easy to use. It is a plus that we can manipulate most aspects of the system and add/remove staff without having to contact the company (TeamGo) everytime.
Contras:
The only thing would be the app. If it could be used so that staff/contractors could sign in and out from their computer or the app that would be handy instead of them having to walk down to Reception every time to sign in and out on the tablet. Our school is quite large so now we need to look at buying multiple tablets, printers, stands etc. Would be great if you could meet with a rep to go through the program, how it works and how to set it up instead of having to email back and forth. Even if a rep phoned to chat to the customer about the program and initial set up/answer any questions. Seems that everything is done via email or web chat.
Respuesta de Teamgo
hace 5 años
Hi Rebecca, we're listening regarding the ability to sign in/out via mobile device :) "watch this space!" and thanks for the positive views on Teamgo, your not alone in your thoughts.