¿Qué es QT9 ERP?
All-In-One ERP platform with unlimited scalability. QT9 ERP gives you a fully-integrated solution with real-time visibility. Includes 18+ modules for Bill of Materials, Accounting, Sales Orders, Shipping, Invoicing, Inventory Control, Purchasing, Job Scheduling, Shop Floor Manager & more. Digitally transform workflows with FDA 21 CFR Part 11 electronic signatures, electronic batch records, design history records, email reminders & dashboard views. Includes lot & serial number traceability.
¿Quién usa QT9 ERP?
QT9 ERP enables small and medium businesses to digitally transform manual processes with unlimited scalability - Including highly-regulated medical device, pharma, plastics and food manufacturing.
¿Dónde se puede implementar QT9 ERP?
Cloud, SaaS, Web, Windows (desktop), Windows (local), Linux (local)
Sobre el proveedor
QT9 Software
Ubicado en Aurora, EE. UU.
Fundada en 2005
Asistencia telefónica
Chat
Sobre el proveedor
QT9 Software
Ubicado en Aurora, EE. UU.
Fundada en 2005
Asistencia telefónica
Chat
Imágenes y vídeos de QT9 ERP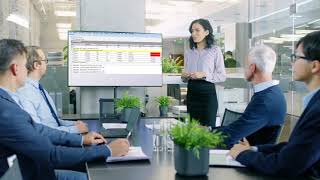 Comparar el precio de QT9 ERP con productos similares
Funciones de QT9 ERP
Alerta de pago duplicado
Alertas y notificaciones
Análisis hipotéticos
Auditoría de inventario
Base de datos de contactos
Búsqueda/filtro
CRM
Catalogación/Categorización
Contabilidad integrada
Control de calidad
Control de inventario
Control de procesos de aprobación
Controles o permisos de acceso
Costes de trabajo
Creación de factura
Creación de informes históricos
Creación de informes y estadísticas
Creación de informes/análisis
Cálculo de impuestos
Códigos de barras/RFID
ERP (Enterprise Resource Planning)
Facturación
Facturación en línea
Facturas personalizables
Gestión de abastecimiento
Gestión de activos empresariales
Gestión de almacén
Gestión de artículos
Gestión de cadena de suministro
Gestión de capacidades
Gestión de documentos
Gestión de envíos
Gestión de gastos
Gestión de ingresos
Gestión de inventarios
Gestión de la calidad
Gestión de la producción
Gestión de pedidos
Gestión de proveedores
Gestión de renovaciones de pedidos
Gestión de requisitos
Gestión de tesorería
Gestión de órdenes de compra
Gestión del cambio
Gestión financiera
Historial de facturas
Identificación del producto
Importación y exportación de datos
Informes de compras
Integración contable
Libro mayor de cuentas por cobrar
Métricas de rendimiento
Nomenclaturas
Operaciones empresariales integradas
Optimización de inventario
Pagos parciales
Panel de actividades
Pedidos recurrentes
Planificación de capacidades
Planificación de fabricación
Planificación de la producción
Planificación de requisitos de material
Presupuestos y estimaciones
Presupuestos/previsiones
Previsión
Previsión de la demanda
Procesamiento de cheques
Procesamiento de facturas
Procesamiento de pagos en exceso
Programación
Programación automatizada
Reconciliación de pedidos
Registro de entrada y salida
Registro de pedido
Reposición de inventario
Seguimiento de costes
Seguimiento de inventario
Seguimiento de la evolución temporal de las facturas pendientes
Seguimiento de pedidos
Testimonios de clientes
Transferencia electrónica de fondos
Tratamiento de pedidos
Trazabilidad
Visualización de datos
Usuario verificado
Operations Manager en EE. UU.
Usuario de Linkedin verificado
Producción de alimentos, 11-50 empleados
Ha utilizado el software durante: Más de dos años
Alternativas consideradas:
Bought Years ago (2017) Good Value for ERP and pretty easy to navigate overall
Comentarios: It's been good. It's our own companies fault we haven't maximized the potential of the software due to lack of staffing. [SENSITIVE CONTENT HIDDEN] is always helpful when starting up and they had a great support staff (especially [SENSITIVE CONTENT HIDDEN]). I know he isn't there anymore. I haven't built up enough chemistry with the new support staff so I can't really comment too much on them but overall they seem to be doing very well so I take it they are good too.
Puntos a favor:
Overall the flow of the software is very easy to follow. I remember shopping for an ERP system around 3 years ago and this was by far the simplest to use and was also by far the cheapest as well which is obviously another great plus. I know it may be silly but I love the manual is always available to look at in a link. I don't use the software everyday anymore so when I get on it, it is always helpful to get a refresh if I forgot to do something say when adding a new product or process.
Contras:
Small things I feel like can be improved. I think the biggest one to me is for sales orders the product you are selling can only show up in the primary UOM. For example we have some products we use for manufacturing and sell them as well. For example, in our plant we use white sugar and also sell it to local customers. UOM white sugar is in lbs, when I sell the local customer a bag of sugar as well, the sales order defaults to lbs of sugar as opposed to being able to switch it off in that case to a bag of sugar. I always found that annoying because I think that is something that can easily be switched.
Respuesta de QT9 Software
hace 2 años
Thanks for the positive review! We appreciate you taking the time to share your feedback, and we are glad to hear you find the QT9 ERP easy to navigate. Hopefully we can help you maximize the included features soon. Please feel free to reach out to our team at anytime. Thanks again!
Ryan K.
Production Coordinator en EE. UU.
Plásticos, 51-200 empleados
Ha utilizado el software durante: Más de dos años
Alternativas consideradas:
Best ERP Value
Comentarios: Production scheduling and shipping is so much easier than the pen, paper, and spreadsheet way. Prior to using QT9 we would have to break into production runs to complete missed or late orders. Those are now issues of the past, any break in production runs are now due to a customers request. Investing money into QT9 and using all the functions has been the biggest business improvement we've had. From Sales Orders to Shipping all the information needed is in one place. Production runs very efficiently. If you have a small to medium sized company still operating the old way please look into QT9 to solve many of the issues you're having from purchasing, sales, production, and shipping. We found to meet our customers demands we didn't need to add additional machinery, just improve the production efficiency of what we already had.
Puntos a favor:
The software is easy to use for all users regardless of their computer skill level. It has reduced paperwork, increased productivity, and given us visibility into a packed warehouse.
Contras:
There are no glaring issues with the software. QT9 is constantly being improved and their support team is good about integrating feature requests.
Respuesta de QT9 Software
hace 2 años
Ryan - Thank you very much for taking the time to write up your positive review for QT9 ERP. We appreciate it. We are happy to hear users find the software easy to use, and that it has helped increase your efficiency!
Joshua P.
Vice President of Operations en EE. UU.
Plásticos, 11-50 empleados
Ha utilizado el software durante: Más de dos años
Alternativas consideradas:
QT9 is an Effective and Powerful Software
Comentarios: QT9 is a very user friendly software. We had previously used Epicor and found it to be overloaded with unnecessary modules which slowed our overall efficiency. The navigation is intuitive and allows for better overall understanding of the processes within our organization.
Puntos a favor:
Excellent customer service and training. The navigation within the software is intuitive and improves our efficiency. There are no hidden fees or extra features which require additional modules, the software came complete with everything we needed to run our organization. There are many features which allow users to see full screens of information rather than item by item like other software.
Contras:
Coming from an ERP software which more utilizes Standard Costing methods, QT9 implements Normal Costing Methods. While this gives us a better understanding of our actual costs, it required us to change many of our procedures and processes outside the ERP system. There are also some navigation menus that require a bit more understanding to fully utilize than we originally planned when we first implemented QT9.
Respuesta de QT9 Software
hace 3 años
Josh - Thank you for the positive review. We are happy to hear you have had a good experience with our customer service and training!
Augusto C.
Planner en EE. UU.
Productos farmacéuticos, 11-50 empleados
Ha utilizado el software durante: 6-12 meses
Alternativas consideradas:
EASY IMPLEMENTATION WITH GOOD CUSTOMER SERVICE SUPPORT
Comentarios: In previous companies I have worked with SAP Business One and SAP R3 (they both very good options). But I could mention the QT9 software was design to get a easier implementation understanding the most of requirement of manufacturing companies.
Puntos a favor:
The most impressive feature for us is the Cloud Data Base. We did not have to install a server in the company or keep a engineer checking the network. Another feature is the shop floor manager. This application is very easy for production employees to use and will helped us improve the traceability of materials for production orders.
Contras:
I think one area for improvement could be make easier the setting of the production schedule (the calendar).
Respuesta de QT9 Software
hace 2 años
Thank you for the positive review Augusto! We are happy to hear you like the Shop Floor Manager. Please reach out to us if you or anyone new on your teams needs training.
Nick S.
President en EE. UU.
Plásticos, 2-10 empleados
Ha utilizado el software durante: Más de dos años
QT9 ERP
Comentarios: I have heard about the benefits specifically of using the QT9 for ISO applications and how QT9 has been an incredible time saver. For me and sales, it has been a great program.
Puntos a favor:
I am mostly in sales and I like the ability to put together quotes for customers and also to search closed orders to help in my sales efforts. QT9 is very easy for me to work with.
Contras:
I am not real big on how the quotes get closed to pricing and locked. I like to be able to continually work on quotes as I am selling over time. This is probably more a personal choice as I understand that others like that feature.
Respuesta de QT9 Software
hace 2 años
Nick - Thank you for sharing your positive review of QT9 ERP! We appreciate you taking the time to share your feedback. Please feel free to reach out to our team anytime.