¿Qué es Orderhive?
Orderhive es un software de gestión de inventarios simple, pero potente para los comercios minoristas en línea. Automatiza la actualización de inventario a través de canales como Amazon, eBay, Etsy, Shopify, BigCommerce, WooCommerce, etc. Simplifica el cumplimiento de pedidos con la integración de Orderhive con Amazon FBA y cumplimiento de pedidos multicanal. Imprime etiquetas y haz un seguimiento de los paquetes de USPS, UPS, FedEx, DHL, etc. dentro de Orderhive con unos pocos clics. Gestiona la triangulación de envíos, los pedidos al por mayor, las compras, los pagos, el seguimiento de envíos y mucho más con facilidad.
¿Quién usa Orderhive?
Orderhive es adecuado para comercios minoristas de todo el mundo que buscan agilizar y automatizar los procesos de inventario y pedidos.
¿Dónde se puede implementar Orderhive?
Cloud, SaaS, Web, Mac (desktop), Android (móvil), iPhone (móvil), iPad (móvil)
Sobre el proveedor
Orderhive Inc.
Ubicado en Ahmedabad, EE. UU.
Fundada en 2015
Asistencia telefónica
Asistencia 24/7
Chat
Sobre el proveedor
Orderhive Inc.
Ubicado en Ahmedabad, EE. UU.
Fundada en 2015
Asistencia telefónica
Asistencia 24/7
Chat
Imágenes y vídeos de Orderhive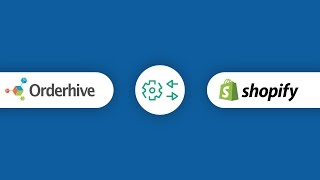 Comparar el precio de Orderhive con productos similares
Funciones de Orderhive
Acceso móvil
Alertas y notificaciones
Auditoría de inventario
Base de datos de contactos
Búsqueda/filtro
CRM
Carro de compra
Catalogación/Categorización
Compatibilidad de varios formatos
Compras y recepción
Control de inventario
Controles o permisos de acceso
Creación de informes/análisis
Cálculo del precio de envío
Códigos de barras/RFID
Entrega por avión
Envío por vía terrestre
Equipamiento
Etiquetas de envíos
Facturación
Gestión 3PL
Gestión de adquisiciones
Gestión de almacén
Gestión de cadena de suministro
Gestión de comercio electrónico
Gestión de envíos
Gestión de facturas
Gestión de gastos
Gestión de ingresos
Gestión de inventarios
Gestión de la importación/exportación
Gestión de la producción
Gestión de materiales
Gestión de pedidos
Gestión de productos
Gestión de proveedores
Gestión de recibo y almacenamiento
Gestión de renovaciones de pedidos
Gestión de requisitos
Gestión de transporte
Gestión de órdenes de compra
Gestión financiera
Identificación del producto
Integraciones de terceros
Lectura de código de barras/tickets
Modelos de etiquetas
Métricas de rendimiento
Optimización de inventario
Panel de actividades
Para comercio detallista
Pedidos recurrentes
Personalización
Planificación de ventas y operaciones
Previsión
Previsión de la demanda
Procesamiento de facturas
Protocolo AS2
Punto de venta (POS)
Registro de pedido
Seguimiento de costes
Seguimiento de envíos
Seguimiento de estado
Seguimiento de números de serie
Seguimiento de pedidos
Transformación de datos
Tratamiento de pedidos
Moshe B.
Manager en Israel
Usuario de Linkedin verificado
Comercio mayorista, 11-50 empleados
Ha utilizado el software durante: 1-5 meses
Great, just great! Their customer service is much better than other alternatives.
Comentarios: - Inventory Sync across all marketplaces.
- Saved us money in operating expenses.
- Helped us reach higher ranks in many marketplaces including eBay and Amazon.
- Allows us to provide better customer service.
- Allows us to work with Drop Shipper with ease.
- Allows us to make better PO (since we know exactly how many products were purchased across all marketplaces).
Puntos a favor:
Customer support: They have responded within few hours and was available on the phone / Skype whenever I needed them. Software: They offer integrations with all the main marketplaces and there isn't any limitation on the number of users. for each marketplace. They have templates for each situation you may encounter as a business such as an invoice, PO and many more. It's possible to export any information you need, create new orders via their system which is very valuable to manufacturers, as they work with Dealers. Price: I've checked all their competitors: Skubana, Zentail, SolidCommerce, Sellbrite and more, and I can tell you with complete confidence that at this time, Orderhive offers the best price for the features they provide. Ease of use: Their system is more advanced than most of their competition. They provide many features so it takes few days to get the hang of it but in return, you have control of everything. Their only real competition, in my opinion, is Sellbrite but the price difference doesn't justify it. My overall impression of them is very good and I suggest that if you manage more than two marketplaces and have an issue maintaining inventory count, try them. I'm certain you won't regret it.
Contras:
In my opinion, they are missing a listing tool, better analytics tools, and PO to be a complete package but I'm not complaining since you can solve two of those issues with a little bit of knowledge in Excel.
Steven L.
E-Commerce Specialist en EE. UU.
Construcción, 2-10 empleados
Ha utilizado el software durante: 6-12 meses
Alternativas consideradas:
Great All-In One Software!
Comentarios: Orderhive has been great. It has allowed us to accurately sync our inventory across 4+ channels and even automate fulfillment from outside sales channels to our Amazon FBA inventory. We have grown sales just by connecting more sales channels and accurately showing our inventory. They had the integrations we needed, and setup was easy.
Puntos a favor:
This software had the most integrations, and more importantly, the integrations we NEEDED. We landed on Orderhive as they filled all of our channel needs as well as providing some cool custom Automation features that my team and I can write ourselves. Whenever there is ANY sort of technical issue / bug, we submit the issue directly to the support team and it is resolved within 24-hours almost all of the time. It usually only takes longer due to us needing to provide more information to the technical team so they can fix our problem.
Contras:
Not many items on this list, so I'm reaching here. Shipping is not as fluid / smooth as our previous software that did ONLY shipping, but our volume is low enough that it has not impacted our day to day operations. Writing Automation can speed things up and we have no problem shipping / fulfilling 50+ orders a day. We do wish there was a way to bulk MAP products together so we can quickly clean up our duplicate / multiple products that are the same but with different SKU's, but that is a task that should be done slowly anyways to eliminate the chance for mistakes.
Arturo G.
Software Support analyst en RU
Comercio minorista, 11-50 empleados
Ha utilizado el software durante: 6-12 meses
Alternativas consideradas:
Good Linnworks alternative
Comentarios: I believe this software have potential to grow and become very reliable.
Whilst there have been some issues and downtime with the FTP integrations, the support team and their developpers have always been very quick to fix them and improve them with additional features The overall customer support has been exceptional As a company using Amazon, FBA, Shopify, Ebay, WooCommerce and wholesale sharing the same stock and syncing it from our ERP, it really works
Puntos a favor:
It does all we need to integrate it with our ERP via FTP import / export XML
Contras:
FTP xml order export every 1 hour minimum might not be enough for some ERP integrations that need to sync orders and shared committed stock faster accross multiple channels. Decreasing the 1 hour window to 15 min ( like Linnworks ) would make a great difference
Usuario verificado
Director en Australia
Usuario de Linkedin verificado
Tecnología y servicios de la información, 2-10 empleados
Ha utilizado el software durante: 6-12 meses
Be Cautious of Orderhive
Comentarios: 2 weeks ago, I sent an email to our original sales representative, stating that I wished to cancel the project. I had a reply from the CEO of the company, and in that email it confirmed what I had suspected for some time… He stated that "In the last two months, we have upgraded architecture of Orderhive to achieve customisation in the SaaS version. So we can deliver better and much faster than earlier. I am working on your requirement to figure out how we can achieve it in SaaS customisation." Orderhive has essentially used the money we have paid them to develop our custom solution to upgrade their own SaaS solution - we have funded some part of the development of their SaaS product that they will ultimately use to sell to other customers. It is frustrating that they are now refusing to refund our monies, which in reality, is a tiny portion of what we have spent in time and wages on this project. They have a clear refund policy - but usually these only apply when something/anything is actually delivered. It is absolutely possible that the Orderhive out-of-the-box SaaS solution is a good one. However, I would warn anyone who is looking at the "Plus"/"Enterprise" solution to be extremely cautious of Orderhive. If you do go ahead, do not accept the scope that is sold to you by Orderhive - insist on a custom, detailed scope of works with details about how each feature will work. Insist on progress payments that are payable on delivery of each feature.
Puntos a favor:
I can only speak of my experience, as an Orderhive Plus/Enterprise customer. I try to be fair in all my reviews, and this review should only be taken into consideration if you are looking at becoming an Orderhive Plus/Enterprise customer. Around 18 months ago I started conversations with Orderhive as a potential vendor to run a large portion of our ecommerce business. It seemed promising, and the idea that the Plus (now called Enterprise) solution was customisable was the reason I decided to select Orderhive. There was a significant amount of due-diligence from my end. It took me around 6 months to get my head around what features the software currently had, and what we would need to have Orderhive complete as a customisation. This in itself was also quite a bit of work - there were a number of revisions to the contract documents, created by a non-technical sales representative. My concerns started around this point when I was unable to speak with a technical representative to discuss, in more detail, how each feature would work. The google doc that I created to try to capture the detail of each feature was simply copy and pasted in to the contract document - meaning that if I missed something then it was going to be developed incorrectly. It seemed that there was no attempt whatsoever from Orderhive to truly understand what it was that we required on a deep level.
Contras:
Nonetheless, once we signed the contract, and we paid the deposit, things were underway - and I will admit it did seem promising. Within around 8 weeks Orderhive had set up the staging and production server environments and had completed some very basic functionalities such as adding an additional column to the Kanban order view. However, once the very basic customisations were completed, things completely stopped. It was tough work from my part to get the Orderhive team together to discuss where the project was at, and why it had stopped. We had a couple discussions about how to get things back on track, but it was at this point that I wondered if Orderhive had just realised some of the complexities that would be involved in our customisations. It took around 3 more months of exchanges between us for me to formulate a plan in how finish this project - I compromised significantly on the features we originally requested. I actually removed the largest customisation from the project in the hopes it would kick it back in to gear. But it seemed the damage was done - the Orderhive team no longer wanted to work on this project - and instead place their focus on an easier (more profitable) area of their business.
Samantha B.
owner and designer en EE. UU.
Bienes de consumo, Trabajador autónomo
Ha utilizado el software durante: 6-12 meses
Alternativas consideradas:
A must have for any product based business
Puntos a favor:
I use OrderHive to as my inventory and order management app. It keeps track of everything I have on hand, orders I have coming in (from Etsy, Amazon, Shopify, etc.), and I can input my own orders from sales reps or wholesale accounts. I can then print packing slips, send invoices, input inventory I have coming in,, and much more! The support is very quick and helpful though I haven't needed much help since it runs smoothly. I highly recommend this app to keep track of all you have going on.
Contras:
I was previously using an order management software that sold, so I was fairly familiar with how they work, I needed some help getting a few things set up, but it was smooth sailing after that.